Skip to product information
Compact Cushion & Double Cleanse Duo
Regular price $235.00 Sale price $173.00 Sold out
The perfect combination for glowing skin with or without makeup.
Glow Compact Cushion Foundation
This quick and easy compact cushion will give you a quick glow-up you need in the mornings with just a single layer of application.
Perfect Cleansing Oil
End the day by removing makeup, dirt, and excess oils along with our best-selling cleansing oil and foam cleanser.
Perfect Foam Cleanser
The lightweight foaming cleanser will gently remove impurities while nourishing your skin with the moisture it needs..
Your bundle includes:
Matte or Glow Compact Cushion Foundation
Perfect Foam Cleanser
Perfect Cleansing Oil
Shipping Policy:
We ship to all locations within Australia, New Zealand and internationally.
Orders are typically processed and shipped within 1 business day.
Australia shipping is with Australia Post and takes between 2-6 business days
Express shipping is available.
What Everyone Else Is Buying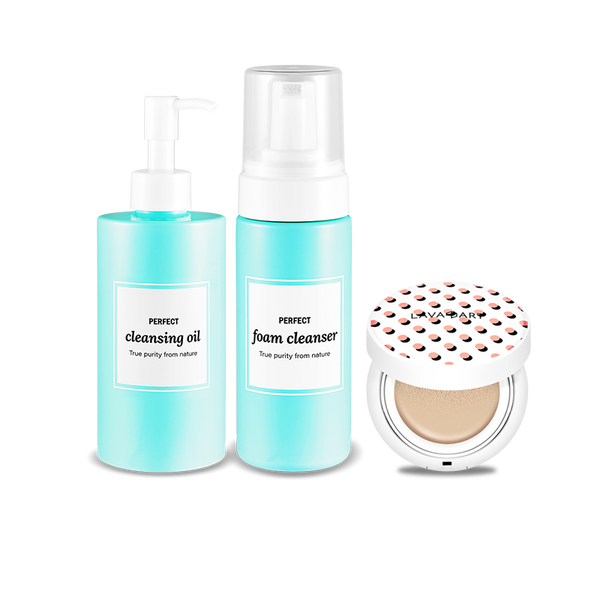 Compact Cushion & Double Cleanse Duo
Regular price $235.00 Sale price $173.00